Process Serving Beyond the Basics/Writ Seminars – San Diego
Date/Time
Date(s) - 09/24/2016
10:00 AM - 3:30 PM
Location
Hughes Properties
Categories No Categories
Process Server Institute is conducting two seminars in San Diego.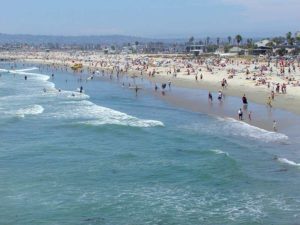 The morning seminar will be Process Serving Beyond the Basics Seminar that will describe
• Personal Service
• Substituted Service
• Service by Publication
• Subpoenas/Witness Fees
• Landlord/ Tenant Cases
o 3/5/10/30/60/90 Day Notices
o Pre-Judgment Claim of Right to Possession documents
o Posting Orders
We will break for a networking lunch, and continue with a Writ Seminar

• What is a writ
• What types of writ assignments a process server participate in
• Fees to charge
• Preparing proofs of service
• Maintaining a record of the service
Hands-on demonstration
Deposit account levy (bank levy)
Wage garnishment
This is an interactive seminar and attendees will fill out notices and prepare proofs of service.
---
$90 for the entire day
$50 for each session (morning or afternoon)
Pay through PayPal or mail us a check before the event.
---
We will also be providing an intense overview of The Registered Process Server's Guide to Service of Process and The Registered Process Server's Guide to Service of Writs and Attachment and Writs of Execution. You are encouraged to buy the books, and you may purchase them at a special 15% off discount when you attend the seminar. If you have the books, bring them and a free update will be provided.
These publications are invaluable tools to succeed as process server. We will show you how to use them.
---
Saturday September 24, 2016
Registration 9:45 AM

10:00 AM – 12:00 PM – Process Serving Beyond the Basics Seminar
Pizza Lunch included
12 noon – 1:00 PM
1:00 PM – 3:30 PM – Writ Seminar

---
PREPAID ONLY
Only 16 spaces available
---
"Photo courtesy PDPhoto.org"