Difficult Process Serving Assignments and Service by Publication/Stakeout Seminars – San Diego
Date/Time
Date(s) - 09/22/2018
10:00 AM - 3:30 PM
Location
Hughes Properties
Categories No Categories
Process Server Institute is conducting two seminars in San Diego.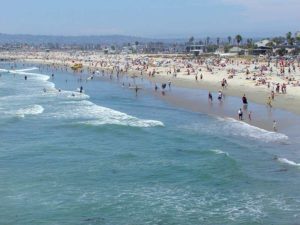 The morning seminar will be Difficult Process Serving Assignments/Service by Publication Seminar that will describe
Alternative Manners of Service
Service by Special Court Orders
Unlawful Detainers
Other Civil Actions
Service on a Defendant Who Died
Service on an out-of-state driver by serving the DMV
Serving a corporation by delivery to the Secretary of State
Service on an Inmate
Service by Publication
and more!
We will break for a networking lunch, and continue with a Stakeout Seminar
---
Stakeout Seminar
The person you are trying to serve is being evasive and difficult.  The client is getting frustrated that nobody seems to be able to serve this person, and getting them served is essential to the success of their case.  Sounds like it might be time for a Stakeout.  As a Licensed Private Investigator and a Registered Process Server, my first assignment over 20 years ago was actually a stakeout.  Over the years of doing hundreds of stakeouts in many different settings, I began to take notes of what makes a successful stakeout.
I am coming to San Diego and joining forces with the Process Serving Institute to introduce "Stakeout Secrets."
You will experience first-hand how I prepare for a stakeout…including:
* Hear about actual cases from start to finish
* What to do BEFORE you arrive at the location
* What NOT to do the evening before you arrive
* The background information you develop before the stakeout which can make or break your case – and which sources to use
* Why your clothing can make all the difference
* How to handle security
* How to handle the police
* How to prepare your body
* The California Code sections which give you legal authority to stay, when they are asking you leave
* What to tell the client about the stakeout, and what NOT to tell them
* What type(s) of vehicles to use
* How to bill for the stakeout and make sure you get paid
* and much, much more…
I take photographs during all of my stakeouts and will share actual location shots, including boat docks, stairwells, apartment hallways, parking lots, and so much more.
Come to the seminar, hear my stories, bring your questions, and learn the secrets to a stakeout.
---
$90 for the entire day – both seminars
$50 for each session (morning or afternoon)
Pay through PayPal or mail us a check before the event.
---
We will also be providing an intense overview of The Registered Process Server's Guide to Service of Process, and The Affidavit and Proof of Service Guide. (The Registered Process Server's Guide to Service of Writs and Attachment and Writs of Execution is out of print and a new Edition 4 is coming soon.)  You are encouraged to buy the books, and you may purchase them at a special 10% off discount when you attend the seminar. If you have the books, bring them and a free update will be provided.
These publications are invaluable tools to succeed as a process server. We will show you how to use them.
---
Saturday, September 22, 2018
Registration 9:45 AM

10:00 AM – 12:00 PM – Process Serving Beyond the Basics Seminar
Pizza Lunch included
12 noon – 1:00 PM
1:00 PM – 3:30 PM – Writ Seminar

---
PREPAID ONLY
Only 16 spaces available
---
"Photo courtesy PDPhoto.org"